This Maximize Editor mod enables forum users to expand the editor to fullscreen mode to be undistracted and eliminate unnecessary screen elements and help them focus on writing the content.
This plugin is very useful for forums that have users who write long and detailed posts. It helps users to have more space and focus when composing their posts. It also enhances the user experience and makes your forum more user-friendly and flexible.
Features:
Shows Maximize and Un-maximize icons at the top right corner of the editor.
Shows in all places where there is an editor: Forum, Blogs, Articles, Social Groups, Private Messages, vB Chat Messenger and Visitor Messages.
Supports RTL languages.
No template edit required.
Uses Template Hook system.
Compatibility:
Compatible with vBulletin 5 (self-hosted). vBCloud version is available here.
Compatible with vBulletin 6 (self-hosted). Requires a little CSS tweak in css_additional.css template to fix misalignment of Maximize and Minimize icons:


Code:

	.maximize_editor-toolbar .b-icon__tool-editorsize {
	  top: 14px;
	  left: 5px;
	}

	​.maximize_editor-toolbar .b-icon__tool-editorsize.b-icon__tool-editorsize--minimize {
	   left: 4.5px;
	   top: 15px;
	}​

Compatible with PHP 8+
Demo Screencast: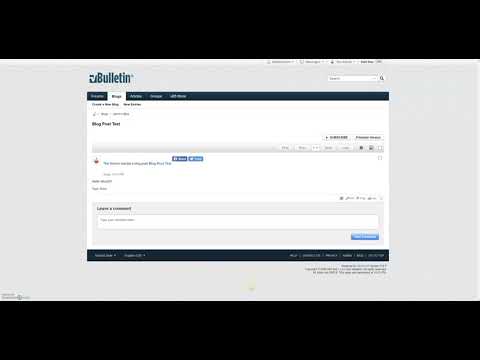 Price:
$25 (Branding-free)