This mod automatically creates a welcome post or topic for a new user who signed up or was manually created in AdminCP.
This is very useful for forums that want to greet and acknowledge their new users in a friendly and personal way. It helps users to feel welcomed and appreciated by the community. It also enhances the user experience and makes your forum more social and engaging.
If email verification is enabled in the User Registration options, a new user has to confirm first their email before the welcome post is automatically created. If user moderation is enabled, a new user has to be approved first before the welcome post is automatically created.
The welcome post mod uses the Phrase system to specify the post title and body. So you can easily customize them according to your needs. Instructions provided in the readme file.
The mod is also configurable so you can easily enable/disable it and specify the author of the welcome post and the forum channel(s) where the welcome post will be posted to.
Compatibility:
This is for self-hosted version only. It does not work in vBCloud.
Demo: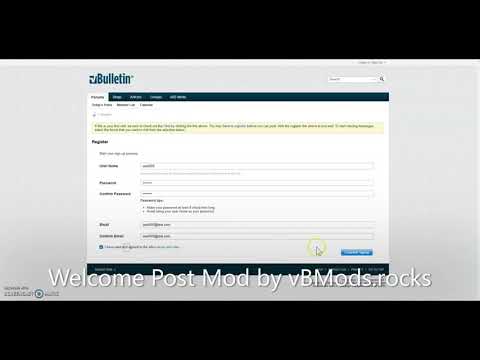 Price:
$30 (Branding-free)