This vBulletin 5 mod automatically updates open topics with new changes after every specified time without reloading the topic page. This makes the forum more engaging and interactive as new replies and comments are automatically displayed after every few seconds.
The mod is configurable with the below settings:
NOTE:
When a user is editing his
existing
post or reply or adding a new comment, the auto-update is "paused" to prevent losing what he is typing. After he submits or cancels the post or comment, the auto-update will resume. When adding a
new
reply, the auto-update is not affected.
Watch the demo screencast from YouTube below.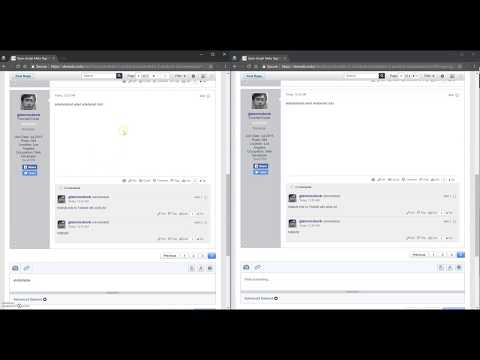 Price 1:
$35
(with vbmods.rocks branding in the footer)
Price 2:

$60
($35 base price + $25 branding-free)
Need help or not comfortable installing this mod? Purchase the installation service below:
Product Installation Add-On: $20
Purchase this product add-on to get professional installation of this mod from us.