This module is an enhanced version of the default vB5 Upcoming Events module with the following additional features:
Has an "Add New Event" button that allows users to quickly create a new event to a designated forum channel.
Allows you to specify a designated forum channel where new events will be posted to.
Integrates with Set Editor Default Content Type mod to automatically set the default content type to Event. So it's more intuitive and requires one less click to post events.
Allows you to add custom HTML content above and below the events.
This mod is packaged as a module so you can easily add it to a page via drag and drop in Sitebuilder. This also doesn't require editing existing vB templates so there's nothing to worry about template merge conflicts during upgrades.
NOTE:
This requires another mod (
Set Editor Default Content Type
) for the complete functionality.
This must be purchased separately.
Watch video screencast below: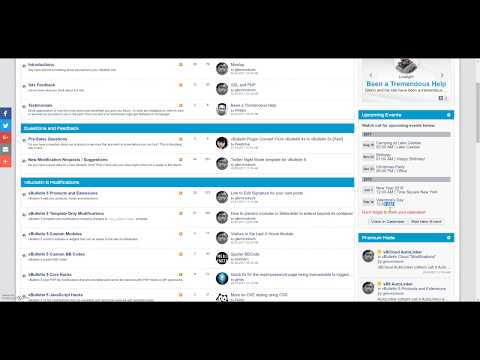 Version History:
v1.2
v1.1
Fixed missing "View Calendar" and "Add New Event" buttons when there are no upcoming events. Thanks to user "mna" for reporting this issue.
Added the new Module Permissions feature to restrict viewing the module by usergroup. This is exactly the same default module feature that was recently added by vBulletin.
v1.0
Price 1:
$20
(with vbmods.rocks branding in the footer)
Price 2:

$45
($20 base price + $25 branding-free)