This mod adds a Print button and printable view on forum topic pages, blog posts, articles and social group posts. It allows users to print or save any content in a printer-friendly format with a single click.
This plugin is very useful for forums that have users who want to archive or share their content offline. It helps users to save paper and ink by removing unnecessary elements from the page. It also enhances the user experience and makes your forum more versatile and convenient.
Features:
Adds Print button
To minimize ink usage, the print output uses the following:

The text color (including links) is black (and some are gray) and background is white (even if your site uses dark mode)
The background images are removed since they are not printable.
Avatars and other non-essentional information are removed.
The font used is sans-serif to enable higher compatibility with different printers.
User-generated links in the post displays the URL next to the link text or image. Since links are not clickable on paper, we need to show the URL in the printed output.
The forum logo also displays the URL below it.

Uses Phrase Manager to allow translation of phrases (Print button label, Print error message, etc.)
Does not require editing templates. Uses Product XML to upload the mod in AdminCP.
Configurable to exclude usergroup(s). Please see screenshot of the settings below:
Compatibility:
Compatible with vBulletin 5 self-hosted version only. This is not compatible with vBCloud.
Supports PHP 8+.
Supports RTL languages.
Tested with built-in vBulletin themes only. If your forum has custom themes or has heavily customized styles, it may require additional CSS tweaks to make the Printable Version look good. I will help you do the necessary tweaks for free as needed.
Screencast Demo: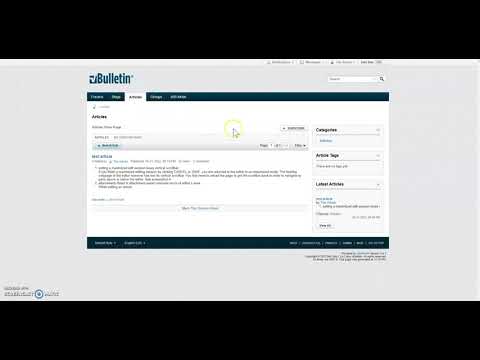 Price:
$20 (Branding-free)