This vBCloud mod allows forum members to show their PayPal.Me link in the postbit for getting PayPal payment easily.
See screencast demo video below: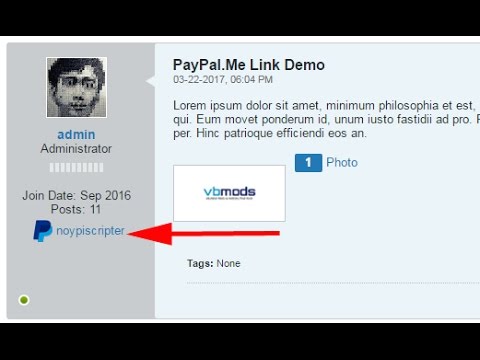 Version History:
v1.1
Added a new feature to only allow Paypal.Me badge for selected usergroup(s).
v1.0
Note:
This mod is only for the vBCloud version. For the self-hosted version, the mod is coming soon.
Instructions:
Please refer to the installation document included in the file.
Price:
$25
Payment Accepted: PayPal or Debit/Credit Card