Starting vBulletin 5.5.6, Emoji support has started. This makes the good old Smileys obsolete and redundant. If you want to get rid of smileys in the editor, then this mod is for you! 🙂
Note that in order to use Emoji, your database must use UTF8MB4 character set and collation. Then you must enable Emoji in AdminCP > Settings > Options > Message Posting and Editing Options > Enable Emoji in CKEditor. To convert database into UTF8MB4, follow these
instructions
.
How does this mod work?
Once mod is installed and Emoji is enabled in AdminCP, you will see yellow emoji buttons in the editor. Please see screenshot below. Notice the Smiley button has been replaced by the Emoji button.
Clicking
any
of these 2 buttons will show the emoji popup. If the Advanced Editor is closed, clicking the emoji button next to the
A
button will automatically open the Advanced Editor and then the emoji popup.
If Emoji is disabled in the AdminCP settings, then this mod will not replace the existing Smiley button and the Smiley button will work as is.
Compatibility:
This mod is compatible with self-hosted vBulletin 5 only. vBCloud version is available
here
.
Screencast Demo: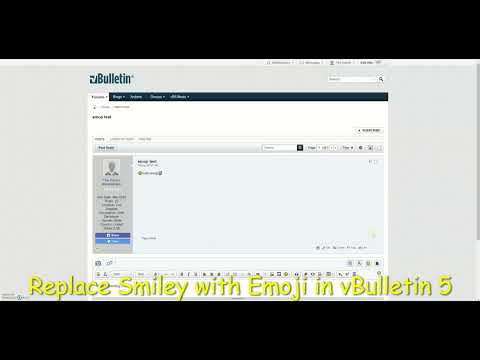 Download for FREE: